Lanxess completes €2.4bn acquisition of Chemtura, starts integration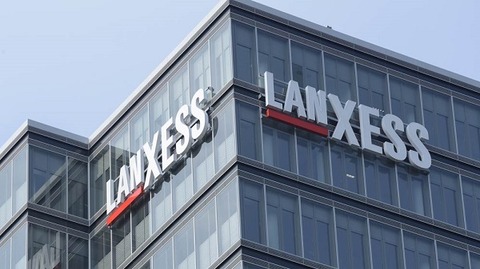 Cologne, Germany - German speciality chemicals company Lanxess completed the acquisition of US supplier of flame retardant and lubricant additives Chemtura on 21 April.
The Cologne, Germany-based speciality chemicals company said in a statement that all required regulatory authorities had cleared the takeover, which was previously announced last September.
The total value of the transaction was €2.4 billion, marking Lanxess' largest acquisition.
The acquisition, said the German chemicals company, "significantly expands additives portfolio and makes Lanxess one of the world's leading players in this growth field."
In addition to additives, Chemtura's urethanes and organometallics businesses will be integrated into the Lanxess portfolio.
"The acquisition of Chemtura is another major step in our realignment process and a significant milestone in our course of growth," said Matthias Zachert, chairman of the board of management of Lanxess AG.
The purchase of Chemtura marks Lanxess' second major realignment move, following the April 2016 launch of Arlanxeo – the 50/50 JV formed through its sale of a 50% stake in its synthetic rubber business to Saudi Aramco for €1 .2 billion.
"The 'new' Lanxess is increasingly taking shape. The expansion of the additives business gives Lanxess an additional strong pillar. In its new set-up and with an even more balanced portfolio, the company will be much more stable and profitable," said Zachert.
According to the official, Chemtura will also help Lanxess strengthened its presence in the North American growth region.
"We will now focus our energy on rapidly and smoothly integrating the new businesses and employees, as well as on optimally serving our new and existing customers," he added.
Through the acquisition Lanxess now has 24 production sites and employs approximately 2,800 staff in North America.
The expected annual synergy effects from the transaction amount to approximately €100m with realisation targeted until 2020.
Lanxess said it will immediately combine its entire additives business within the new Speciality Additives segment. This segment has annual sales of €2 billion, comprising the newly-formed Additives and Rhein Chemie business units.
The combined business with flame retardant and lubricant additives is placed within the Additives business unit, which is headed up by Anno Borkowsky.
The Rhein Chemie business unit, headed up by Philipp Junge, comprises the existing rubber and colour additives businesses of Lanxess.
"This acquisition will also make us one of the world's leading suppliers of flame retardant additives. As of today, we can offer our customers an array of complementary brominated and phosphorus-based products from a single source," said Borkowsky.
Lanxess expects medium-term annual growth rates of 3 to 4% for the area of flame retardant additives.
The urethanes business, which the company said is new for Lanxess, will be placed within the newly formed Urethane Systems business unit headed up by Markus Eckert.
The product range includes hot-cast prepolymers, special aqueous urethane dispersions and polyester polyols.
These are components of speciality polyurethanes, used primarily in the construction, mining, oil, gas, athletic equipment and electronics industries.
Urethane Systems will join the existing High Performance Materials business unit of Lanxess to form the new Engineering Materials segment.