Bridgestone names executive VP to see over solutions businesses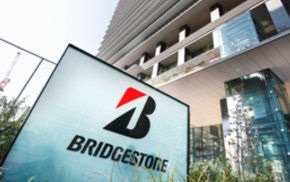 Tokyo – Bridgestone has promoted chief quality officer and executive vice-president Shuichi Ishibashi to a head "solutions"-orientated businesses within the rubber group, according to a Bridgestone spokesman.
In addition to his responsibilities to manage global OE and diversified products, Ishibashi has now been put in charge of a number of relatively new positions, including executive chairman, diversified products solution in-house company; CEO of global mining and agricultural solution in-house company; and CEO of diversified products solution in-house company.
Explaining the process to ERJ, the Bridgestone spokesman said from "innovation" point of view, the group is shifting its focus from solely a product - tires & diversified products - to combining them with IT and services.
This, he said, is to develop a "solution business model to contribute to customer's benefit".
Mining business, agricultural business, businesses in diversified products and strategic initiatives with OEM are the main business areas where Bridgestone enhances "solution" approach, he went on to say.
Therefore, he added, the business group taking care of those "solution" areas and its related internal companies belong to Ishibashi now.
Those positions, he noted, are "quite new".