Difficult markets, JV demerger impact Semperit results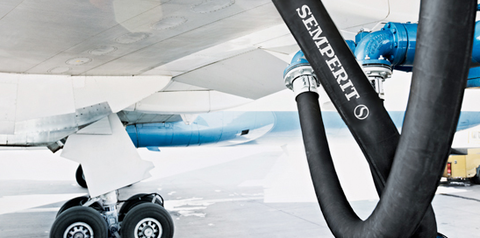 Vienna – Semperit AG's 2016 revenue was impacted by "persistently difficult market environment" in the medical sector, dropping 6.8% to €852.4 million, the company has reported.
Adjusted earnings (EBITDA without one-off effects) declined 14.1% year-on-year to €82.6 million while adjusted EBIT stood at €49.0 million, down from €66.7 million in 2015.
In a 10 March statement, the Austrian group said its industrial sector performed well against difficult market trends. The medical sector, however, suffered from one-off effects relating to the planned termination of the joint ventures with the Thai Sri Trang-Agro Industry Public Co Ltd Group.
Throughout the financial year 2016, Semperit invested a total of €65.1 million to expand and modernise its production plants, the company said. For 2017, the Vienna-based group has set aside between €80-€90 million for expansion plans.
"In the industrial sector, production capacities for hoses in Odry, Czech Republic, for conveyor belts in Be?chatów, Poland, as well as for window and door profiles in Germany will be expanded," the company said.
In the medical sector, according to Semperit, the focus will be on the expansion of the company's factory in Malaysia as well as cost savings and efficiency enhancements.
As for divisional results in 2016, the industrial sector – including Semperflex, Sempertrans and Semperform segments – posted a 2.8% drop in revenue to €506.4 million and 4.2% fall in EBITDA to €89.5 million.
The medical sector - Sempermed segment – was "burdened by increased margin pressure and one-off effects of the joint venture transaction," added the Semperit announcement.
In addition, start-up costs relating to the ongoing capacity expansion in Malaysia had a negative effect on earnings. Revenue from the medical sector decreased 12.1% to €346.0 million while EBITDA declined 93% to €6.6. million from €29.4 million in 2015.
Looking ahead, the company expects markets to show "moderate improvement" in the course of 2017.
Semperit said it expected a largely stable sales development with good capacity utilisation and positive one-off effects on earnings in connection with the joint venture transaction this year.