Pompei appointed Trelleborg Wheel Systems president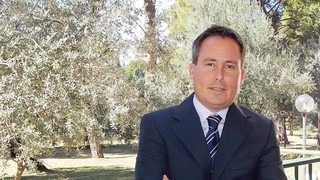 Trelleborg, Sweden - Paolo Pompei has been appointed as the new business area president of Trelleborg Wheel Systems, effective as of 1 April, the Swedish rubber engineering group announced 7 March.
He will succeed Maurizio Vischi who is retiring.
Pompei has worked at Trelleborg Wheel Systems in various management positions since 1999, and for the past number of years has been in charge of the global operations of agricultural tires.
"We are very satisfied to be able to promote Paolo. He has an excellent profile as well as a very suitable background in all respects," said Trelleborg CEO and president Peter Nilsson.
He will continue "the successful development of our tire operations" in cooperation with the team at Trelleborg Wheels Systems, added Nilsson.
"Paolo has been instrumental and closely involved in the acquisition of CGS and is a strong contributor in the ongoing integration activities," the CEO added.
"We are at an exciting stage in the development of Trelleborg Wheel Systems with the ongoing integration of CGS's tire operation. I am eagerly looking forward to the continued development," said Pompei commenting on his appointment.
Maurizio Vischi has been business area president of Trelleborg Wheel Systems since 2001.