Synthos appoints new president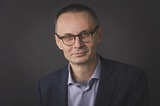 O?wi?cim, Poland – Synthos board of management has appointed Zbigniew Warmuz as the president of the board, following the departure of Thomas Kalwat in December, the Polish speciality chemicals company announced 9 Jan.
Zbigniew Warmuz holds degrees from the technical school of chemistry in Gliwice and the university of economics in Katowice, Poland.
Between 1984-2006 he worked in Poch SA, starting as a process operator. In 1999 he became a manager responsible for sales in heavy industry and electroplating. In 2002 he assumed the role chief engineer and director of production.
He joined Synthos in 2007 where, among others, "he has managed production companies in Poland and the Czech Republic, and he has directly supervised the largest investment processes."
According to local reports, Thomas Kalwat resigned from the board on 31 Dec 2016. The company did not explain the reasons for Kalwat's departure.