Entrepreneur sentenced for Cooper-Apollo insider trading scheme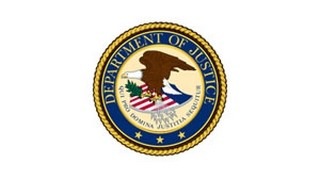 Boston, Massachusetts – A Brookline, Massachusetts-based entrepreneur and private equity investor has been sentenced to 20 months in prison for initiating an insider trading scheme in connection with the failed acquisition of Cooper Tire & Rubber Co. by Apollo Tyres Ltd.
Amit Kanodia, 49, was also sentenced to two years of supervised release, including 100 hours of community service; a fine of $200,000 (€187,000); and forfeiture of $242,500, his portion of the $1 million-plus scheme, according to the US district attorney's office in Boston.
Kanodia was convicted in October 2016 in Boston federal district court of one count of conspiracy and 10 counts of securities fraud. District court judge Nathaniel Gorton handed down the sentence 18 Jan.
The Securities and Exchange Commission filed its fraud complaint against Kanodia and co-conspirator Iftkar Ahmed in April 2015.
According to the SEC complaint, Kanodia first learned in April 2013 of the Cooper-Apollo merger discussions from his wife, who was then general counsel for Apollo.
Kanodia tipped Ahmed and another friend, Steven Watson, about the pending deal. Ahmed and Watson began buying Cooper stock, then sold it for more than $1.1 million when the deal was announced in June 2013, according to the SEC. Cooper's stock price jumped 41% when the deal was announced, the agency said.
Later, Ahmed and Watson paid Kanodia a $220,000 kickback, laundering it through the Lincoln Charitable Foundation, a charity operated by Kanodia, the SEC said.
Watson was sentenced in November 2016 to two years' probation, a $25,000 fine and forfeiture of the $170,000 he earned from the scheme, the Boston district attorney's office said. Ahmed is a fugitive, it said.