Sri Lanka's GRI building pneumatic tire plant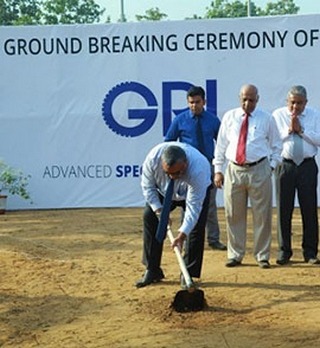 Badalgama, Sri Lanka – Industrial tire specialist Global Rubber Industries (GRI) has broken ground on a plant in Badalgama for pneumatic agricultural, industrial, OTR and construction tires, with trial production anticipated before year-end.
GRI is budgeting $40 million-plus ($38 million) for the new factory, which will be built on 10 acres of land belonging to GRI, adjacent to its existing solid industrial tire factory. All the products made at the new plant will be destined for export.
GRI Executive Director Ananda Caldera called his company's strategic expansion into pneumatic speciality tires an "historic event for both the company and the Sri Lankan rubber industry."
The company said that its expansion will strengthen the implementation of Sri Lanka's "Rubber Master Plan," a government-sponsored initiative to foster local manufacturing focused on producing for export.
GRI Managing Director Prabhash Subasinghe led a cornerstone-laying ceremony Jan. 4, saying the factory "will be designed and equipped with state-of-the-art technology, will focus on technical innovation, precision engineering and operational excellence."
The 1.25 million sq.-ft. plant will have a rated capacity of 25 metric tons a day, making it the largest in Sri Lanka dedicated to making specialty tires and the first to produce radial agriculture tires, according to GRI. Employment will be 200 at start-up and 350 at full capacity, GRI said.
Badalgama is a community just north of Colombo, the island nation's capital.