Feature: Post-sanction Iran offers new prospects for Western firms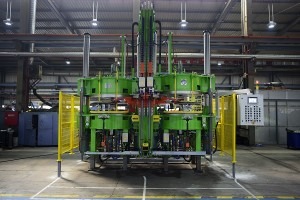 Article published in the March/April issue of ERJ
London – The nearly-untapped Iranian market is now on the radar for many Western investors, three months after international sanctions were lifted against the Islamic Republic.
Among the key agreements in the tire and rubber sector was a €1-billion memorandum of understanding signed between Tehran and Italy's Maire Tecnimont in February, which will see the Italian firm building a refinery and petrochemicals plant in the southern oil and gas rich Assaluyeh port.
Tecnimont will carry out the engineering design and construction of a rubber and ABS plant as part of Iran's bid to create the "biggest petrochemical park in the Middle East", Iranian media reported on 14 Feb.
"Tecnimont will cooperate with Iran in providing finance, equipment and facilities, and tackling process glitches in the petrochemical complexes," said CEO Pierroberto Folgiero who was travelling to Tehran for the agreement.
The agreement followed a multi-billion-euro oil and gas agreements between Iran and Italian oil giants Eni and Saipem during a visit by president Hassan Rowhani to Rome in January.
The increasing level of interest in projects in Iran was voiced by yet another Italian company, Versalis.
Eni's petrochemicals arm told ERJ that "Iran is one of the most attractive markets today and we are ready to restart the past good relationship that we had with our licensees again."
France's energy company Total also signed an MoU with the Iranian National Petrochemicals Company (NPC) in March, to build a petrochemicals complex in the country.
The complex, according to NPC, will include a steam-cracker unit that will be built in coastal regions to be fed by ethane, naphtha, liquefied petroleum gas (LPG) and other liquid feedstock.
The VDMA data showed that China is by far the top exporter of polymer processing machinery to Iran with sales of €111.1 million in 2014 – a 60-percent market share.
In distant second place, is Italy with sales of €25.8 million (14 percent of the market), followed by Taiwan's €13 million (7 percent) and Turkey with €11.1 million (6 percent).
Also signalling change, German polymer machinery exports to Iran increased by almost 200 percent in 2015, compared to the previous year – marking a turnaround from a run of sharp declines since 2011.
One of the key machinery players in the region, Turkey's Uzer Makina also confirmed to ERJ that it was in the process of making a decision on whether or not to establish a plant in Iran.
According to Seyfullah Bozkurt, managing director of the tire machinery maker, the company has, for years, been able to supply tire manufacturing equipment into Iran, as Turkey has been allowed by the US and United Nations to do business there.
During the sanctions period, we sold our presses to six or seven different customers and we have built up a good reputation in Iran," said Bozkurt.
With the recent lifting of sanctions, Iran is now seeking partners for a number of greenfield tire projects and investments. The government also wants locally-based manufacturers to be involved in 15-25 percent of such investment projects.
"For the time being, there are not so many possibilities for local suppliers in Iran, so they are trying to build up [the presence of] suppliers in Iran who, like us, they know already," said Bozkurt. "They, therefore, want us to build a curing-press manufacturing presses in Iran.