Pirelli sales, earnings up in 2015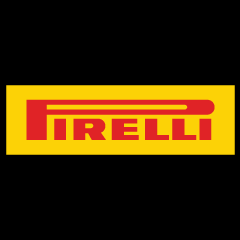 Milan, Italy – Pirelli & C. SpA's pre-tax operating income rose 6.4 percent in fiscal 2015 on 4.8-percent higher revenue, with Asia/Pacific and North America delivering double-digit sales growth.
Pirelli attributed its EBITDA improvement — to $1.36 billion (€1.2 billion) — to efficiency gains from a four-year, $390 million infrastructure improvement program that began in 2014.
On a net basis, Pirelli fell $405.4 million into the red, dragged down by a one-time charge of $614.8 million to cover costs associated with deconsolidating the firm's Venezuelan subsidiary and other tax-related charges related to its merger with China National Chemical Co.
Revenue grew to $6.93 billion, with sales in Asia/Pacific and North America up 26.4 and 21.7 percent, respectively.
Pirelli's consumer tire business grew 9.5 percent during the year to $5.55 billion, which more than offset a 10.3-percent drop in sales in the industrial business, dragged down by a "significant" slowdown in South American demand.
Volumes fell 1.6 percent overall, with consumer volume up 0.3 percent and industrial down 7.9 percent.