EagleBurgmann appoints new CEO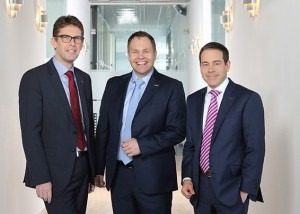 Weinheim, Germany – Andreas Raps has been appointed as the new CEO of sealing company EagleBurgmann, according to a statement by part-owner Freudenberg on 9 March.
Effective as of 1 March, Raps replaces Stefan Sacré's who left the company in February.
The management board of the Wolfratshausen-based seal manufacturer now comprises Andreas Raps (CEO), Michael Stomberg (COO) and Jochen Strasser (CFO).
Raps holds a diploma in business administration from the University of Passau.
Before joining the Freudenberg Group in 2004, he worked for management consultant companies in Boston, Munich and Zurich. Parallel to his consultancy work, he obtained a PhD in business administration with a thesis on "strategy implementation."
EagleBurgmann is a joint venture between the Japanese EKK and the German Freudenberg Group, producing and distributing sealing systems.
The company has 6,000 employees globally with more than 70 subsidiaries.