Michelin 'auto inflate' hits road for commercial trucks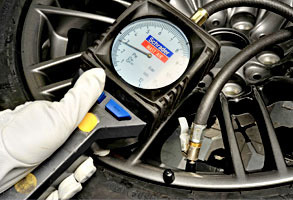 Greenville, South Carolina – Michelin Americas Truck Tires has introduced Michelin auto inflate, a wheel-mounted tire-management system, designed to allow fleets to automatically maintain optimal tire pressure.
Leaky valve stems, extreme temperature changes and human error can all lead to under-inflated tires and that results in costly downtime, the tire maker set out in a press release.
According to Michelin, auto inflate, which is powered by Halo in association with Aperia Technologies, Inc. can save fleets an estimated $2,400 per tractor-trailer annually by reducing tire-related downtime events, extending tire life, improving fuel economy and increasing safety.
"Due to a number of complicated factors that cause tire pressures to change day-to-day and hour-to-hour, maintaining optimal tire pressure is nearly impossible to achieve manually," said Adam Murphy, vice president of marketing for Michelin Americas Truck Tires.
The device uses automatic tire inflation technology to maintain the pressure on drive and trailer tires and is easy to retrofit on existing vehicles or as an add-on to new equipment.
The compact, self-powered pump can be mounted to the hub with no no axle drilling required. With each wheel rotation, the device monitors and adjusts for low air pressure.