Bridgestone subscribes to sustainable NR programme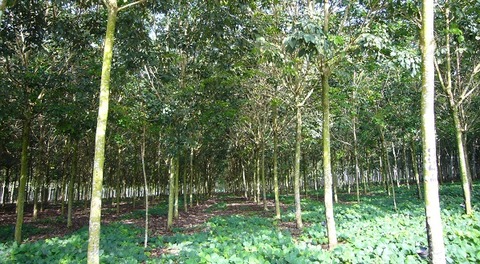 Brussels – Bridgestone Singapore PTE Ltd, part of Bridgestone Corp., has registered to support and abide by the worldwide guidelines for responsible procurement of natural rubber (NR), on behalf of the Bridgestone group.
"By signing its declaration, Bridgestone Group also commits to maintaining active involvement in the pilot phase of the Sustainable Natural Rubber initiative (SNR-i)," said a Bridgestone announcement on 19 Feb.
This, it said, can help advance criteria used to define a sustainable value chain.
Established by the International Rubber Study Group (IRSG), the SNR-i programme is aimed at introducing criteria that "balance economic, environmental and societal aspects to secure a global sustainable natural rubber economy", said the announcement.
Among the targets of the programme are to support the improvement of NR plantation productivity; enhance natural rubber quality; support forest sustainability through the protection/conservation of protected areas.
Water management and respect for human and labour rights are also among the important criteria of the initiative.
Industry experts, said Bridgestone, project that tire demand and consequently natural rubber consumption would increase with global population growth.
Bridgestone added that it had adopted "many best practices and accepted industry standards", including actively protecting natural forests and respecting human rights.
The company added that it expected its partners and suppliers within the NR industry to observe these principles.