Profits surge at PolyOne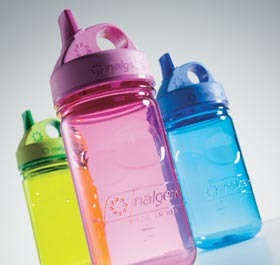 Avon Lake, Ohio – PolyOne's has posted an 85-percent year-on-year rise in profits to almost $145 million in 2015 on sales 12 percent lower at $3.4 billion.
"During these uncertain global economic times, we remain focused on what we can control – executing our proven strategy and serving our customers," president and CEO Robert Patterson said in the 3 Feb release.
Full-year sales in PolyOne's Designed Structures & Solutions unit – including the former Spartech sheet business – fell almost 27 percent.
Sales in Performance Products & Solutions – including PVC compounds – were down 15 percent, while sales for Specialty Engineered Materials lagged more than nine percent.
Smaller sales losses were seen in distribution (down 7.2 percent) and Colour, Additives & Inks (down 4.7 percent). Based on sales, distribution was PolyOne's largest operating unit in 2015, generating just over 29 percent of total company sales.
PolyOne's share price rose 3.5 percent on the day of the results announcement, which was accompanied by news of its acquisition of Kraton's TPE compounding business for €65 million.