Bridgestone says commercial fleet breakdown service 'sucesssful'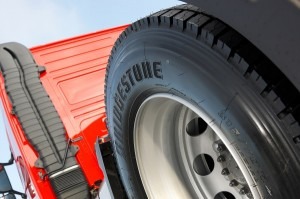 Brussels – Bridgestone's truck fleet service, last year, assisted more than 35,000 stranded commercial vehicle drivers in the UK, the tire maker has estimated.
The company provides roadside assistance through its Brigestone Partner scheme which involves hundreds of tire dealers that provide the service to fleets.
An average 51 minutes were spent at the locations to complete each job, the company added.
One of the services offered by Bridgestone Partner is the mobile nitrogen inflation service.
"Tire inflation, wear and eventual fuel economy figures will improve as a result of a nitrogen-rich mix, which can reduce the natural pressure loss from the tire by around a third," the company noted.