Omsk Carbon set to start up new plant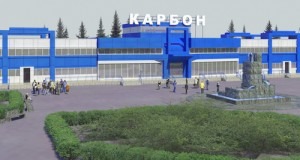 Mogilev, Belarus – Omsk Carbon Mogilev, part of Russian Omsk Carbon Group, is preparing to start up a new carbon black plant in Mogilev, Belarus – slightly behind the original schedule.
Speaking to ERJ in 2015, Omsk Carbon CEO Valery Kaplunat said the plant would be ready by December 2015.
Production at the $103-million(€95-million) plant will start in July and August and the plant will gradually ramp up to full capacity by 2019, said Alexei Kiselyov , director of foreign economic relations at of Omsk Carbon.
The carbon black facility is expected to reach a final capacity of 200 kilotonnes per annum, Kiselyov added in a 26 Jan company release.
"This product is rather complicated and requires adaptation for every specific customer facilities. A large number of tests are required for this as well,"  the Omsk Carbon director also commented.
According to the company, the Mogilev plant is being constructed using "state-of-the-art technologies and is designed to environmentally-friendly manufacturing". The project, it added, will create about 450 new jobs which will be provided on the shopfloor alone.