Job cuts and closure at Fenner belts business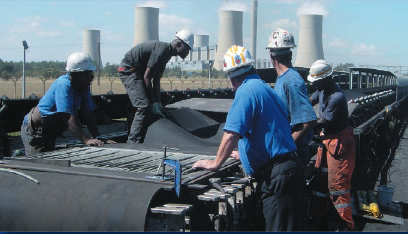 London - Fenner PLC is restructuring its conveyor belt manufacturing facilities in the Americas in response to "significantly changed dynamics in the US coal industry," the company has announced.
Fenner expects that the measures will mean an overall reduction of over 20 percent of ECS Americas' headcount which, at 31 Dec 2015, stood at just over 800, said the 13 Jan release.
This is further to cutbacks at ECS Americas in the fiscal year ended 31 Aug 2015, when the cost base was reduced by 10 percent (£9 million) and workforce by 11 percent.
The latest restructuring includes the closure of majority of the belt manufacturing facility at Port Clinton, Ohio – a one of two facilities operated by ECS in North America.
Fenner, meanwhile, aims to improve customer service levels and manufacturing efficiency at its industrial belt operations.
"[There will be] a change of focus within the coal sector towards those customers who are able to withstand the challenges presented in their markets," the company stated.
In addition, said Fenner, ECS is undertaking a downsizing of its South American service business to reflect changing conditions in the copper mining industry.
The majority of the retrenchments are expected to be completed by the end of January 2016.
The annual cost savings arising from the new restructuring are expected to amount to €13.3 million, commencing in the second half of this financial year.
Throughout 2015, Fenner's ECS unit carried out a number of restructuring and job-cuts in the UK and China to address the increasing challenges in the mining industry.