German machinery makers eye record 2016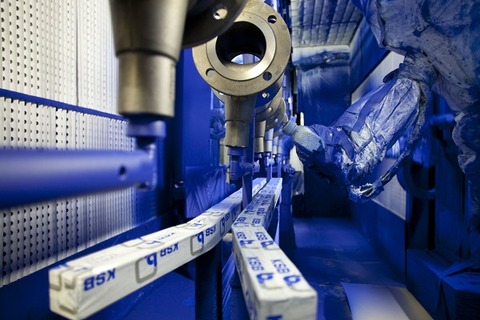 Frankfurt, Germany – The German plastics and rubber machinery sector is on track to achieve its highest ever annual sales level, industry association the VDMA has reported.
"Twelve months ago we predicted 4 per cent growth in industry sales, but with an actual rise of 5 per cent the forecast was in fact exceeded," VDMA chairman Ulrich Reifenhäuser said in an 11 Jan press release.
The positive trend will continue at the same high level in the year ahead, forecast Reifenhäuser, who expects sales this year to exceed €7 billion for the first time.
While domestic sales fell in 2015, orders from abroad were up, with overall incoming orders showing a rise of 6 percent year on year, according to the association.
From January to September 2015, German deliveries abroad showed a positive trend, up 2.2 percent on the previous year, noted Thorsten Kühmann, managing director of the VDMA.
"The export trend is dominated by deliveries to the countries of the European Union; German plastics and rubber machinery was in particular demand in the four biggest markets, Poland, Italy, Great Britain and France," he said.
While German sales decreased to Russia they increased to North America, with the US and Canada, Central America with Mexico, and South America with Brazil, Argentina and Columbia seeing growth.
India recorded strong growth although from a low base point but there was a drop in exports to China. Sales were down for Japan and Taiwan, although South East Asia saw a bigger than predicted increase.
The VDMA went on to predict that German, European and global sales would continue to grow between 2015 and 2017: seeing an average annual growth rate of 2 percent.
European machinery manufacturers are forecast to grow by 1.5 percent annually and the global plastics and rubber machinery industry by 3.2 percent.