Iran set to break ground on €200m tire plant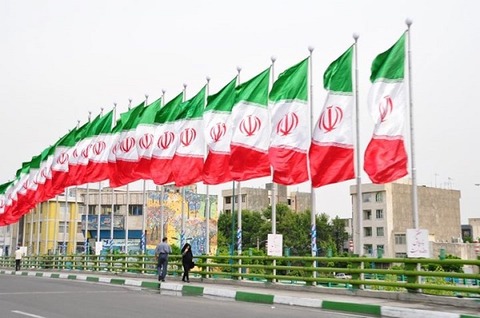 London – Iran's Sabalan Tire Co. plans to break ground soon on a €200-million radial tire plant in Sanandaj, Kordestan province and is in talks with major European tire and machinery companies about the project, a senior company executive told ERJ.
A ground-breaking ceremony, scheduled for 5 Jan, was postponed as senior government officials were unable to fly in to the western province due to bad weather, explained Kamran Afshar-Imani , vice president and member of the board of directors at Sabalan Tire.
"There are talks about a ceremony on 11 Feb," said Afshar-Imani pointing to nationwide celebrations to mark Iran's Islamic Revolution.
"In any case, it will be very soon – within the next couple of months," he added.
As for the technology and machinery in the plant, the vice president said Sabalan Tyre was holding discussions with leading European companies.
"We have been having talks with a few European companies and we are in advanced stage of talks with one of them, and would like to even take their brand if they're interested," he said.
That company, according to Afshar-Imani, is Pirelli.
"We have also signed a letter of intent with HF and are negotiating with VMI," he went on to say.
According to Afshar-Imani, there's an appetite in Tehran to get European companies on this project, as international sanctions are set to be lifted in January.
"Even in terms of finance, we do have the option of having an LC [line of credit] opened for us by Chinese banks, but we would rather finance the project through European banks," he added.
The project is to be partly financed by foreign banks and partly by the state.
If we manage to get the financing sorted, then we can expect the project to complete by early 2019, he added.
Construction work on the 50,000-tonne/year plant is expected start by the spring 2016, according to Afshar-Imani.
Some 30 percent of the plant's products will be all-steel light truck tires and the rest will be passenger SUV tires.
Razi Industrial Group will own 81 percent of the shares in the project while Iran's state-owned Industrial Development and Renovation Organisation (IDRO) will have the remaining 19 percent.
Part of Razi Industrial Group, Sabalan Tire is owned and run by entrepreneurs the Ganji brothers, who have two other tire projects: Artawheel Tire in Ardabil province and Yazd Tire in the central province of Yazd.
Sabalan Tire is one of four tire projects being pursued by the Iranian government to add 200,000 tonnes/year of local production capacity in the country.
Three of the four projects will be constructed in partnership between IDRO and private investors.
The fourth, to be constructed in Pakistan-bordering Sistan-Balulchestan province will be championed by IDRO alone as it has not been well received by private investors.
The construction on the first project, operated by Nikro Gostaresh Khorramabad Tire Co., started in July 2015. The company is headed by Amirali Zohreh-Nejad an Iranian entrepreneur whose father currently imports tires into the country.
The final project, championed by Ms Mitra Farzadnia, is to be completed in Kermanshah Province, where Farzadnia has her own tire cord company.