Fenner CEO takes leave of absence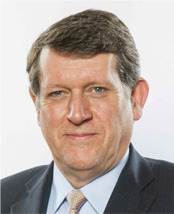 London – Fenner PLC's chief executive officer Nick Hobsonhas taken a temporary leave of absence due to physical ill health, the company announced on 5 Jan.
Mark Abrahams, non-executive chairman, has agreed to step in as executive chairman on an interim basis and will work with John Pratt, the group finance director.
Abrahams joined Fenner in 1990 and was the chief executive officer from 1994 until March 2011 when he became non-executive chairman.
Abrahams has also announced his intention to retire from his role as non-executive chairman of Fenner at the conclusion of his current appointment in February 2017.
No further details on Hobson's health has been given.