Pirelli, Versalis advance guayule-rubber tire technology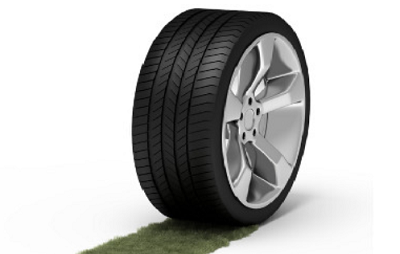 Milan, Italy – Pirelli SpA has produced its first ultra high performance tire containing natural rubber from the guayule plant, the company announced 22 Dec.
The prototype, said Pirelli, took two years to develop, from the very first primary materials research project to a physical tire test on-track.
Testing took place recently on the Vizzola and Balocco test tracks, using a Maserati Ghibli.
Back in 2013, Pirelli signed an agreement with Versalis for an exclusive supply of guayule natural rubber for use in tires.
The Eni subsidiary's role has included developing technologies for the extraction of rubber and addressing issues created by the resinous nature of the plant
These efforts, said Pirelli, have yielded a material that can meet tire-performance requirements and that is compatible with non-elastomeric tire elements.
Versalis' research is part of a wider programme intended to establish a technological platform for guayule rubber usage, This includes experimental crop-growing in southern Europe and developing technologies for extracting the natural rubber.
On the track in Italy, the tires were subjected to extreme usage simulations, including wet conditions, according to Pirelli.
The prototype, it said, demonstrated the same performance as the equivalent tires made with synthetic polymers from oil-derived products.
Guayule is the "perfect biomatter" on which to develop a genuinely integrated biorefinery, according to Sergio Lombardini, R&D and technology innovation director of Versalis.
"Using a technological platform aimed at integral use of guayale, it's going to be possible to produce tires and resins that have an application both in the automotive and construction industries," said Lombardini.
For Pirelli, Fabrizio Sanvito, project management and technical benchmark, added: "The track testing phase of our guayule rubber tires has been more than positive. The choice of a high-performance car to carry out these tests was dictated by the need to place the biggest possible demands on the tires and extract the most meaningful results."
Pirelli, he noted, is now assessing the possibility of trying out these prototype tires in winter conditions.