Falken expands European CV product range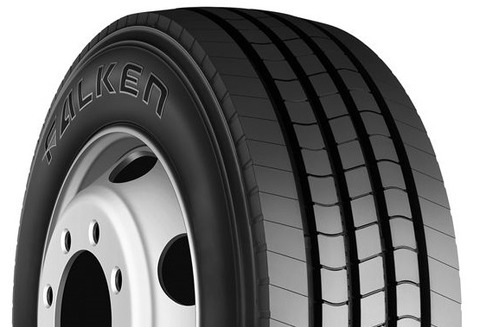 Offenbach/Main, Germany – Falken Tyre Europe will add two new tires to its European product range as of January 2016, the company has announced.
The RI 151 for the steering axle and BI 851 for the driving axle both have high mileage with even wear properties, said Falken on 17 Dec.
Sumitomo's 4D nano simulation technology was employed to develop fuel-saving rubber compound for the tires, the company added.
For example, said Falken, "we were able to identify how and where heat would be generated and how to minimise it.
"This is crucial as temperature build up results in higher rolling resistance which ultimately reduces fuel economy."
The two tires are all-weather and can be used all year round, with all sizes marked with the M+S Symbol, as well as with the snowflake symbol (3-Peak-Mountain-Snow Flake, 3PMSF).
The carcass can also be retreaded and retro-fitted, said Falken.
The new tire will be available in 22 sizes (17.5", 19.5", 22.5" inches).