DuPont, Dow Chemical agree to merge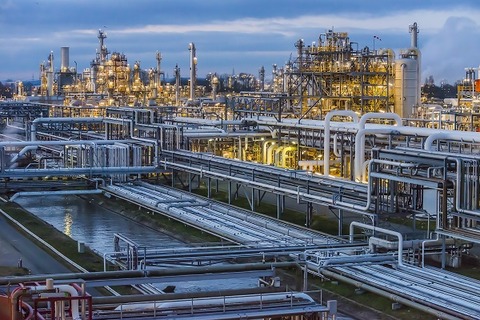 Wilmington, Detroit – DuPont and Dow Chemical Co. are to merge in a mega-deal that will lead to the formation of three new companies from a combined entity called DowDuPont.
Both boards of directors have unanimously approved the agreement to combine their companies in an 'all-stock merger of equals', said a joint press release issued 11 Dec.
Following the merger – expected H2 2016 – the parties intend to split DowDuPont into three independent, publicly-traded companies through tax-free-spin-offs. The separations are expected to happen by the end of 2018.
The three spin-off companies will be an agricultural products company; a material science company focused on materials and chemicals; and a speciality products company focused on technology.
The material science company will comprise DuPont's performance materials segment, as well as Dow's performance plastics, performance materials and chemicals, infrastructure solutions, and consumer solutions operating segments.
Combined pro forma 2014 revenue for Material Science is approximately $51 billion (€46.4 billion), according to the release.
The combination, it said, will create "a low-cost option that can provide customers in high-growth industry segments with packaging, transportation, and infrastructure solutions.
"This transaction is a game-changer for our industry," said Andrew Liveris, Dow's chairman and chief executive officer, who described the deal as a "merger of equals" that would enhance the growth profile for both companies.
"For DuPont, this is a definitive leap forward on our path to higher growth and higher value," said Edward Breen, chairman and chief executive officer of DuPont.
Upon completion of the transaction, Liveris will become executive chairman of the newly formed DowDuPont board of directors and Breen will become chief executive officer of DowDuPont.
Interestingly, DuPont and Dow were previously merged in the synthetic rubber sector thought the DuPont Dow Elastomers joint venture.
This JV, though, ended in July 2005, with DuPont Performance Elastomers taking over brands including Viton fluoroelastomers, Kalrez perfluoroelastomer parts, Neoprene chloroprene rubber and Hypalon chlorosulphonated polyethylene (CSM).
Meanwhile, Engage polyolefin elastomers, Nordel hydrocarbon rubber and Tyrin chlorinated polyethylene, went into Dow's Specialty Plastics and Elastomers business unit.
Both companies have since rationalised their portfolios, most notably with DuPont's recent spin off of its Viton fluoroelastomers business within Chemours.
DuPont previously exited the chloroprene and CSM rubber businesses – leaving it with a portfolio of speciality elastomers, including Vamac ethylene-acrylic copolymers, Hytrel TPEs and Kalrez - while Dow is currently winding down its Tyrin operation.
In a recent interview with ERJ, Karin Katzer, global strategic market manager, Dow Europe GmbH, underlined Dow's long-term commitment to the rubber industry.
Discussing the outlook for the company's Engage polyolefin elastomers and Nordel EPDM rubber materials, Katzer said "Dow is building capacity and is keeping existing capacity. The elastomers business is a very strategic business for Dow."
This commitment is in evidence at the integrated petrochemicals complex in Jubail Industrial City, Saudi Arabia, which Dow is building as part of a joint venture with Saudi Aramco.
The $20-billion project will have a capacity of 3,000 kilotonnes per annum, with all 26 manufacturing units – including a polyolefin elastomers facility – expected to be up and running by 2017.
Separately, the US group is building a shale-advantaged, world-scale plant to make its Nordel EPDM in Plaquemine, Louisiana. This is due on stream in 2016.