Reports say Dow Chemical and DuPont near merger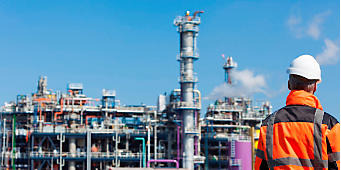 Detroit, Michigan - Dow Chemical Co. and DuPont Co., two global chemical companies with major plastics businesses, may be near an agreement to merge, according to published reports.
The Wall Street Journal first posted the news on its website on Dec. 8. The report cites unnamed people familiar with the matter. Other business press also reported the news, including Bloomberg, also attributing the news to unnamed sources.
According to their reports, the talks are in an advanced stage and a deal could be announced this week, but there is still no guarantee that a deal will be consummated.
The reports also say that if a deal is finalized, the combined firms would break into two or three businesses after the merger, both to focus on like businesses and to deal with regulatory issues.
Combined, Midland, Mich.-based Dow and Wilmington, Del.-based DuPont would have sales of more than $90 billion. Dow had 2014 sales of $58.1 billion, while DuPont posted sales of $28.4 billion.
Both companies have been under pressure from activist investors who have argued that the companies' stocks were underperforming.
Changes at DuPont
DuPont — one of the world's largest plastics and chemicals makers — continues to deal with the fallout of a lengthy proxy war with activist investor Trian Fund Management LP and its founder Nelson Peltz. DuPont won that fight in May — retaining control of its board — but it still played a role in the Oct. 16 resignation of CEO Ellen Kullman.
DuPont has struggled with lower growth and reduced profitability in recent years. When it announced Kullman's resignation, the firm also lowered earnings expectations for 2015 to $2.75 per share, down from prior guidance of $3.10. It blamed the strengthening of the U.S. dollar vs. currencies in emerging markets, particularly the Brazilian real.
Earlier this year, DuPont attempted to improve its results by spinning off its struggling titanium dioxide unit — as well as Teflon-brand fluoropolymers — into a separate public company, Chemours.
On Nov. 2, the company announced another major change that involved plastics: a plan to consolidate two of its plastics-related units into a single business. As of Jan. 1, DuPont's Performance Polymers unit will merge with Packaging & Industrial Polymers. DuPont also is merging its Protection and Building Innovations units.
"By bringing these business units together under common management structures, we are creating business of more significant scale to better serve our customers," Chairman and CEO Edward Breen said at the time.
DuPont Performance Polymers includes nylon, acetal and polybutylene terephthalate resins, as well as thermoplastic elastomers and biopolymers. Packaging & Industrial Polymers includes polymer modifers and additives and specialty resins used in adhesives, barriers, sealants and peelable lidding; as well as the DuPont Teijin Films business.
DuPont Teijin is North America's fifth-largest film and sheet business, according to a recent Plastics News ranking, with estimated sales of almost $1.4 billion in 2014.
In the first nine months of 2015, DuPont's sales fell 12 percent to $19.8 billion, with operating profit down 13 percent to $3.7 billion. Performance Materials sales fell 13 percent to just over $4 billion, with operating profit down 1 percent to $935 million.
Based on sales, Performance Materials ranked second among DuPont's six operating units in the nine-month period.
Activist investors and Dow Chemical
Meanwhile, Dow Chemical has been jousting with activist investors, too.
Third Point LLC, led by activist veteran Daniel Loeb, bought a stake in Dow in 2013 and called on the company to spin off its petrochemicals business — including plastics — in January 2014.
Like DuPont, Dow made some concessions. First, it added new members to its board of directors. Then, in March this year, Dow announced that it would combine a large part of its chlorine value chain with specialty chemicals and ammunition maker Olin Corp. to create a global materials firm with annual sales of almost $7 billion. The combination includes Dow's global epoxy business and units that make feedstocks used in PVC production.
Report: Liveris to head merged firm
According to The Wall Street Journal and Bloomberg reports, representatives of DuPont and Dow declined to comment. But the reports have interesting details on what the merged companies would look like and who would be in charge.
According to the WSJ report, after the merger, the company would split up into separate agricultural, materials and material sciences, and specialty products businesses.
According to that report, Liveris has pursued DuPont for more than 10 years, and he contacted Breen about a deal in October.
The WSJ speculated that Liveris would be chairman of the merged company, and Breen would be CEO.
Combining DuPont and Dow would be an interesting merger of different corporate cultures. Both companies have long histories as specialty chemical companies.
Both are major players in commodity resins, to be sure, although DuPont's plastics portfolio is heavy on engineering materials like nylon and specialty polyesters, while Dow is better known for commodity resins including polyethylene.
Both companies are global giants, but they have roots in small-town America. Dow is the largest employer in Midland, a Midwestern enclave with a population of about 42,000, while DuPont is entrenched in the East Coast city of Wilmington, with a population of about 70,000.