Mesnac to raise €183m for smart manufacturing facilities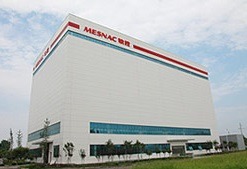 Qingdao, China – Mesnac has announced its plan to raise 1.27 billion yuan (€183 million) through private placement for four smart manufacturing projects in Qingdao, Shandong province.
The most expensive project is a tire equipment manufacturing site with $74 million investment. Construction of the new site is estimated to take two years. Its annual net profit and revenue are pegged at €10 million and €64 million respectively, according to Mesnac's announcement on 24 Nov.
The project will realise intelligent and agile manufacturing as well as mass customization for equipment, and also include a big data centre for deep digging in the tire industry and value-added intelligent services.
The project will have a 1,065 unit/year capacity for industrial robots including cartesian coordinate robots, palletizers and robot joints, and a 75 unit/year capacity for automatic storage and retrieval systems and other logistics systems.
When in operation after a two-year construction period, the expansion project is expected to bring in €11 million annual net profit on a revenue of €108 million.
The world will see a $1.5 trillion industrial robot industry with over 15 million robots by 2020, and China has been the fastest-growing market, said the company's announcement.
Mesnac also plans to pump €35 million into smart tire factory research centre that aims to provide tire makers with modularized package solutions and factory upgrade services.
The fourth project is a smart tire applied technology centre with €21 million investment planned. It will provide big data analysis services and also have the annual capacity of 120 million RFID labels, 5,500 unit TPMS and 7,000 unit of various data terminals.
The centre will take three years to complete and have €11 million annual net profit on €57 million revenue when in operation.
"The key of smart manufacturing is the in-depth integration of information technology, robots and equipment manufacturing processes," said the announcement.