Cabot CEO to take leave of absence following stroke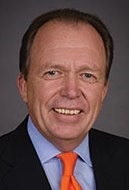 Boston, Massachusetts – Cabot Corp's president and chief executive officer Patrick Prevost will take a temporary medical leave of absence, and expects to return to the company in January 2016 following a minor stroke.
According to a company announcement on 2 Dec, Cabot's board of directors has established an interim office of the chief executive officer (CEO office), which will report to the board of directors during Prevost's absence.
The CEO Office is comprised of Eduardo Cordeiro, executive vice president and chief financial officer, and president, Americas and EMEA regions; Brian Berube, senior vice president and general counsel; Sean Keohane, executive vice president and president, Reinforcement Materials Segment; and Nicholas Cross, executive vice president and president, Performance Chemicals and Specialty Fluids Segments.