Goodyear merges American units in restructuring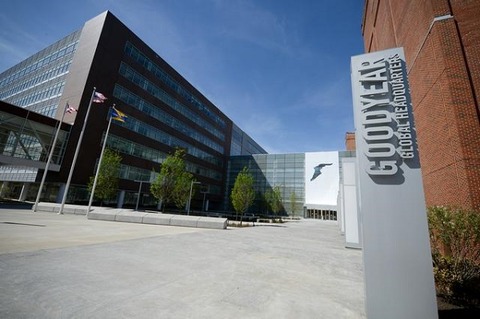 Akron, Ohio – Goodyear Tire & Rubber Co. has launched a major restructuring, which involves the merger of its North America and Latin America businesses into one Americas business unit, effective 1 Jan 2016.
The combined business, said Goodyear, will serve customers and consumers "more effectively and efficiently by integrating processes such as product development, market forecasting, and product supply".
All manufacturing plants in the new combined region – including the company's new Mexico plant scheduled to open in 2017 – will serve all customers in Mexico, Latin America and North America.
"While the two former regions approach their markets differently, there also are many increasing similarities, especially the growth of high-value-added tires," explained Richard Kramer, Goodyear chairman and CEO.
"This new organisation is structured to accelerate growth and maximise earnings over time through simplicity, speed, and an intense focus on our customers and markets," Kramer added in a 1 Dec release.
Kramer also indicated that the new structure would help Goodyear deliver more high-value-added tires.
The Americas business unit will be led by Stephen McClellan, currently president of Goodyear's North America business.
Marcelo Toscani, currently vice president of global manufacturing, will serve as president of the company's Latin America operations and report to McClellan.