Marangoni, GRP form retreading JV in India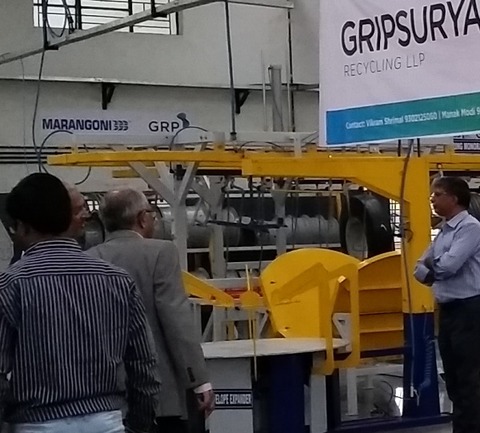 Mumbai, India –Marangoni Spa and rubber recyclier GRP Ltd have established a joint venture for commercial vehicle tire retreading in India.
The JV combines Marangoni capabilities as a retreading systems company with those of GRP, which claims to be India's largest and world's leading rubber recycling company.
The deal will help Marangoni to introduce its splice-less retread technology, called Ringtread ring system into the Indian market, the Italian company said.
The system will deliver "more mileage, better grip, it is more reliable and eventually will grant higher savings to the Indian fleets," added a Marangoni announcement.
"The evolution of the Indian market provides Marangoni a great opportunity to expand its global footprint," Massimo De Alessandri, CEO of Marangoni Group commented in the 24 Nov press release.
"We have been studying this market for some years now and believe that the time is opportune to propose our retreading system to the country," he said. "The expanding road network and the wide acceptance of radials by fast professionalising fleets give us the confidence that with GRP, we can establish a solid presence in India."
For GRP, executive director Harsh Gandhi said: "Our relationship with Marangoni as a supplier to them is more than a decade old... From our experience in tire recycling, we believe that the growing pace of radialisation is an opportunity to bring a world-class retreading concept to Indian fleets."
The JV aims to establish a pan-Indian network of tire retreaders able to apply the Marangoni system to commercial vehicle fleets.
The venture inaugurated its first flagship store on 23 Nov at Indore – chosen as the first location because it is a large trucking centre,, Marangoni explained.
Moreover, it added, the level of radialisation there is above 50 percent - much higher than the national rate of around 36 percent.
The JV also aims to attract entrepreneurs looking to invest in the tire retreading sector, independent retreaders desiring to upgrade their offerings, and GRP's present suppliers already operating in the disposal of end-of-life tires.