Doublestar's Kazakhstan tire plant approved by local government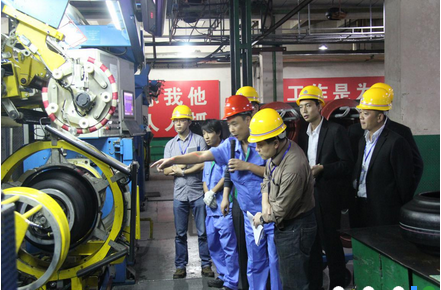 Oskemen, Kazakhstan – Qingdao Doublestar's plan to set up a new tire plant in Kazakhstan's Oskemen has obtained local government's approval in November, according to Doublestar's website.
The new company, Kazstar Tire, will have a 600,000 unit/year TBR capacity and a 15,000 unit/year bias engineering tire capacity, and will become Kazakhstan's first maker of such tires.
The plant will be a joint venture between Doublestar with a 27.5 percent stake and TOO, a tire sales and services company in Kazakhstan, with a 72.5 percent stake. A total investment of $110 million (€103 million) will be pumped into the project.
Kazakhstan, connecting the European and the Asian continents, is the fastest growing economy among CIS countries with a stable political environment, said Doublestar's website.
The plant will become Doublestar's manufacturing center in Central Asia and CIS, and the two partners aim to shape Kazstar into Kazakhstan's best domestic tire brand.
(Image source: Doublestar website)