Avon reports sharp rise in 2015 profits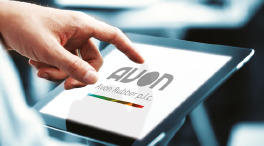 Melksham, UK - Avon Rubber has reported an 8-percent rise in its revenues for the full year 2015 with the figure reaching £134.3 million (€191.6 million), the UK-based company announced on 17 Nov.
Adjusted operating profit rose by 19 percent to £20 million, from £17 million in 2014.
The firm's protection & defence operation accounted for a major part of the group's total revenue – 74 percent.
It saw revenues increase by 7 percent to £98.8 million, while its operating profit grew to £15.9 million from the£13.6 million posted in the previous year.
Dairy revenues increased by 11 percent to £35.5m with a contribution of £1m from InterPuls, which was acquired in August 2015.
Commenting on the 2015 results, interim group CEO Andrew Lewis said the growth was a result of "decisions made over the last three years to invest in innovative new products and technologies while expanding our international markets".
This, he added, "provides us with the opportunity to continue to grow our business, this year and beyond".