Trelleborg produces first farm tire in US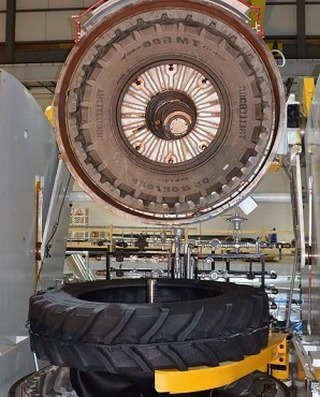 Soartaburg, South Carolina – Trelleborg started its first North America agricultural tire plant Spartanburg, South Carolina, on 6 Nov.
The 40,000-sq-m production facility produced its first agricultural tire and will have a grand opening in January 2016, said Trelleborg in an announcement.
The Spartanburg production facility represents an investment of SEK 323 million (€34.6 million) and is forecast to create up to 150 jobs by 2018.
According to the head of Trelleborg Wheels Systems Americas Agricultural and Forestry Tires, Andrea Masella, the production facility is central to the company's North America strategy.
"Although we already sell our products in the US and Canada, the production facility enables us to not only increase production capacity locally and globally, but ensure availability," he said.