Cabot posts loss in 2015 full year results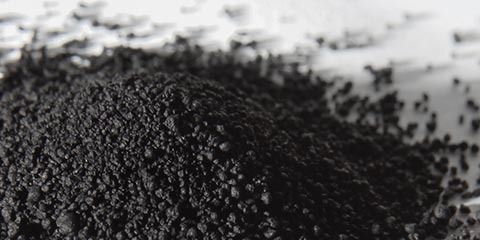 Boston, Massachusetts – Cabot Corporation has posted a loss both in sales and earnings in its 2015 financial year statement, released on 4 Nov.
The US-based carbon black producer, reported a sales of $2.9 million (€2.6 million) in full year 2015, compared to $3.6 million for 2014.
Net income was down $331 million in full year 2015, despite a fourth quarter rise of $43 million compared to the final quarter of 2014.
Fourth quarter fiscal 2015 EBIT in Reinforcement Materials decreased by $25 million compared to the fourth quarter of fiscal 2014.
The decline was principally driven by lower unit margins from lower contract pricing, negative feedstock effects, lower benefits generated from energy efficiency investments, and the competitive environment in Asia.
"In fiscal 2015, we experienced mixed results across our businesses," said Cabot president and CEO Patrick Prevost, adding that the company had had a challenging year in Reinforcement Materials and Specialty Fluids, mainly driven by the volatility in the energy markets.
"During the fourth fiscal quarter," Prevost continued, "challenging macroeconomic conditions persisted, including slowing demand in China and unfavourable currency impacts."
Fourth quarter fiscal 2015 EBIT in Performance Chemicals increased by $8 million compared to the fourth quarter of fiscal 2014 due to improved margins in the specialty carbons product line from lower raw material costs and lower fixed costs.
These benefits were however, partially offset by 5 percent lower volumes in Metal Oxides from weaker demand in construction applications and a more competitive environment in China.
Volumes also declined 1 percent in Specialty Carbons and Formulations from lower demand in the specialty compounds product line and foreign currency exchange impacts were unfavourable by $5 million.
Cabot estimated it will save about $50 million in fiscal 2016, compared to fiscal 2015, by restructuring its operation. The firm's fiscal year begins 1 Oct and ends 30 Sept. It launched the cost-cutting programme 20 Oct.
Cost savings as a result of the restructuring plan are expected to begin in the second quarter of fiscal 2016.