Crumb rubber report stirs up passionate debate in US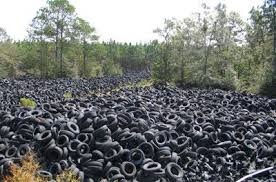 Washington – NBC News' updated report on alleged health hazards linked to synthetic turf made with crumb rubber from recycled tires drew the predictable range of comment both for and against the product.
However, both sides agreed on one thing: further study, especially from government agencies, is needed to settle the question of the safety of synthetic turf.
As the NBC report acknowledges, a wide range of studies of crumb rubber on athletic fields and playgrounds show no link between the product and any health hazard.
However, those who question the safety of synthetic turf feel the current scientific literature is inadequate, and those who promote the product seek to reinforce the studies that point to the safety of crumb rubber.
"Our industry is supportive of any new studies," said Terry Leveille, president of TL & Associates in Sacramento, Calif., and legislative representative for the California Tire Dealers Association.
Leveille and the CTDA were instrumental in the defeat last year of a bill that would have created a moratorium on any schools or municipalities installing crumb rubber athletic fields or playgrounds, or allowing the California Department of Resources Recovery and Recycling (CalRecycle) to give any grants or rebates to synthetic turf producers or users.
However, the part of the bill the CTDA did support—a study to expand the analysis of potential human health effects of scrap tires used in playground surfacing and synthetic turf—came to fruition with a contract between CalRecycle and the California Office of Environmental Health Hazard Assessment.
The contract for the three-year, $2.86 million study was signed in June 2015. Under terms of the pact, CalRecycle will pay OEHHA to perform the study, which will culminate in a report scheduled for release in June 2018.
The two-part NBC Nightly News report, which aired 30 Sept and 1 Oct, mentions the California study, but asks why federal agencies aren't studying synthetic turf as well.
In the report, McCarthy, administrator for the Environmental Protection Agency, declined comment on camera when NBC reporters asked her about synthetic turf. The EPA conducted a 2008 study that found a number of toxic compounds in synthetic turf, but found no evidence that they leached into the soil or water.
The Consumer Product Safety Commission also has studied synthetic turf but found no links between crumb rubber and disease. On 2 Oct, CPSC Chairman Elliot F. Kaye issued a statement citing the California study and promising his agency would do all it could to find the answers about synthetic turf.
"As long as I am chairman, CPSC will continue to work closely with our federal and state partners toward ending the uncertainty surrounding crumb rubber," he said.
"As the science around chronic exposure to chemicals often does not provide as much clarity as we all wish it would, I cannot guarantee a clear answer will emerge," he said.
Cancer allegations
The NBC Nightly News report was a follow-up to a story from 2014 centering on Amy Griffin, women's soccer coach at the University of Washington.
In the earlier report, Griffin said she had discovered 38 cases of young soccer players – 34 of them goalkeepers – who had developed various forms of cancer. In the new report, Griffin said that largely through parents who contacted her, the cases she found of cancer among young goalies had increased to 63. Fifteen of the victims had died, she said.
Among the organisations that raise questions about the safety of artificial turf is the Oakland, Califorina-based Centre for Environmental Health.
The CEH posts a fact sheet on its website noting that crumb rubber contains toxics such as benzothiazole and carbon black and can reach 200 degrees Fahrenheit on a 98-degree day.
The organisation recommends limiting play time on crumb rubber on hot days; making sure all rubber crumbs are removed from bodies, clothing and equipment after play; washing hands thoroughly before eating; and never eating or lying down on a crumb rubber synthetic field.
The CEH also points to a recent Italian study of synthetic turf fields published in the journal Environmental & Analytical Toxicology.
"The aim of this study was to estimate the "hazard' for athletes inhaling PAHs (polycyclic aromatic hydrocarbons) released at the high temperatures this synthetic turf may reach," the study's abstract said.
"The toxicity equivalents (TEQ) of evaporates from rubber crumb is not negligible and represents a major contribution to the total daily intake of PAHs by different routes," it said.
On the other side, organisations such as the Recycled Rubber Council and the Safe Fields Alliance defended synthetic turf from accusations of toxicity.
"Recycled rubber used in synthetic turf fields and other products is safe and does not cause cancer," the New York-based RRC said in a 5 Oct statement.
"Rubber has been an everyday part of life in America for more than 170 years, and to claim that it suddenly poses a health risk is simply false," the RRC said. "As an industry, we unequivocally stand behind these products, and we would not put our children or grandchildren on fields or playgrounds with crumb rubber if they were hazardous."
Also based in New York, the SFA said it supported any and all third-party studies of synthetic turf.
"In our view, scientific studies analysed by independent third parties that hold up under peer review from qualified toxicologists are the best antidote for uncertainty," the SFA said.
"More research can always be done, and we are willing to support any additional scientific studies in any way we can," it said. "However, it should be pointed out that over a decade of research has not produced a single published, peer-reviewed study that shows that crumb rubber is unsafe."
OEHHA study
The study the OEHHA is performing for CalRecycle is the third study on crumb rubber athletic turf that it has performed.
It will review the scientific literature to date on chemicals that might be released from synthetic turf products, its website said. The agency also will spend part of the study analysing chemicals released from new, uninstalled and in-use crumb rubber and synthetic grass blades from both indoor and outdoor turf, it said.
OEHHA will conduct an assessment of potential health impacts associated with use of synthetic turf and playground mats, the agency said.
"Before the assessment is finished, OEHHA will hold workshops to elicit public comment, and the assessment also will undergo review by a panel of scientific experts," it said.
As part of the first stage of the study, CalRecycle and the OEHHA will hold three synthetic turf study workshops. They will be held in Berkeley, California, 2 Nov, from 6 to 8:30 pm; in San Diego, 12 Nov, from 6 to 8:30 pm; and in Los Angeles, 3 Dec, from 6 to 8:30 pm. It will be available as webinar transmitted from Sacramento 16 Nov from 1 to 4 pm.