Nokian reports "improved profitability"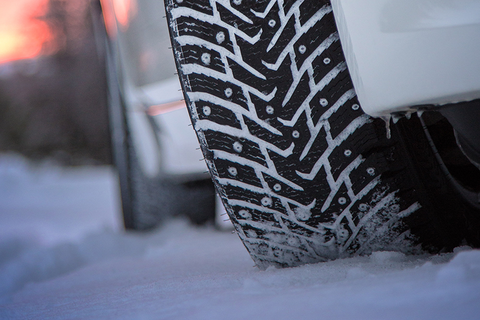 Nokia, Sweden – Nokian Tyres has published its third quarter results, where it has reported improved profitability – albeit very small.
While net sales decreased 5.1 percent to €311.0 million from last year's third quarter, operating profit increased by 0.3 percent to €72.4 million.
In the first nine months of the year, net sales dropped by 7.1 percent to €937.9 million with currency rate changes cutting the figure by €48.3 million compared with the rates for the same period in 2014.
Operating profit was down 13 percent to €201.2 million in the first nine months of the year.
Nokian's full-year forecast expects net sales to decline slightly compared to 2014 and that its operating profit would be approximately €270-295 million compared to €308.7 million in 2014.
Speaking on the results, CEO and president Ari Lehtoranta said Russia's economic challenges continued, while European and, especially, North American economies were "more positive".
"Russia and CIS countries used to account for over 40 percent of our sales, and now that share is closer to 20 percent," he said.
Despite the lower sales levels, Nokian improved profitability in the third quarter which Lehoranta put down to "a good product mix, improved productivity and lower raw material costs".
According to the Nokian boss, the product mix was supported by the "continuous success of SUV and van tires and the increased share of premium tires".
"Heavy tires," he added "contributed to the improved profitability and increased its net sales as well."
In Vianor retail chains, Lehtoranta added, profitability was lower than last year and that Nokian was still waiting for recent investments to kick in.
"One of our key strengths, our distribution network, continued to grow as planned. We added 177 new Vianor, NAD and N-Tyre outlets to our branded distribution network, and the current number of Vianor stores is 1,429 and the NAD/N-Tyre network has already grown to over 1,200 stores," he added.
Commenting on the recent job cuts and reorganisation at its Nokian site, Lehtoranta said: "I trust we now can start to build up the future... I feel very confident that we have now started our journey back to profitable growth."