Industry must tame rubber moulding complexity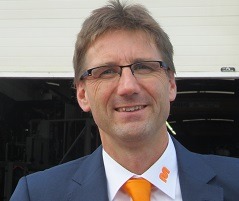 Ternitz, Austria – The increasing use of electronics and software in all aspects of the rubber injection moulding process is presenting a challenge for machine makers and moulders, believes Wolfgang Meyer of Austrian machine maker Maplan GmbH.
"Everything that you buy today has electronics on it," explains Meyer. "You can now buy a machine and have a cold runner, a gate valve, a cooling unit all with built-in electronics, and five or six different displays which you have to control."
This is creating a challenge both for machine makers, who have to integrate all these components into one control unit, as well as for the moulding companies, according to Maplan's managing director and CEO.
"A customer is saying now 'I have five different parts and I have to understand five different kinds of programming. Instead I want one unit where I can control everything'," explained Meyer.
The answer, clearly, is to have an open system on each unit with defined software interfaces to manage the data flowing across all control units.
This, though, requires agreement among the various partners when deciding the control system architecture and which industrial standards to follow.
"You have to keep your system open to be able to integrate these things. Some suppliers on the market have very closed systems and cannot integrate these things," noted Meyer.