Apollo Tyres boss warns over cheap imports as sales wane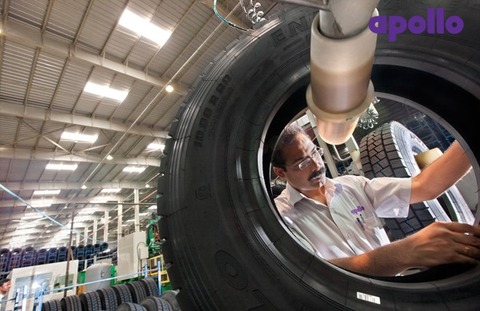 Gurgaon, India - Apollo chairman Onkar Kanwar has called for action by the Indian government to stem the flow of cheap tire imports coming into the country.
In an interim results statement, Kanwar said truck-bus-radial (TBR) imports had almost doubled in the three months to 30 Sept, compared to the same period last year.
Economy/Chinese brands contributed nearly 90 percent to these imports, said the Apollo boss, adding that the influx was continuing unabated into India.
"The problem of low-cost imports is putting at risk the entire 'Make in India' clarion call by the Indian government," Kanwar said in the financial update issued 30 Oct.
Despite the increasing TBR imports, Apollo said it managed to "maintain revenues" for the second quarter and the first six months of its 2015/16 financial year, at prior-year levels.
Sluggish demand was another features, though, Apollo reporting lower sales at its Indian operations. Mild weather in Europe, meanwhile, hit expected sales and pre-orders for winter tires for its European operations.
In the second quarter to 30 Sept, Apollo posted an 8 percent rise in net profit to €38.5 million, despite a 10.5-percent drop in net sales to €412 million, the unaudited financial results show.
First-half net profit, meanwhile, came in 17-percent higher at €79.9 million, on net sales 11 percent lower at €815.2 million, according to the figures.
Operating profit came in just about even for the second quarter, at €69.2 million, and around 6 percent higher for the first half at €144.3 million.