Apollo Tyres opens new outlets in Jordan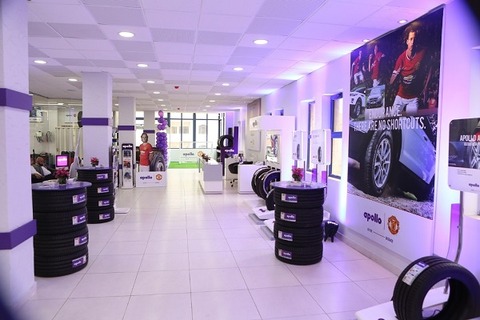 Amman, Jordan – Apollo Tyres has inaugurated two new Apollo Zone branded retail outlets in Amman, the Indian tire maker announced 26 Oct.
The Apollo Zones have been opened in association with The Ideal for Import and Export, one of Jordan's oldest wholesalers and retailers of tires.
These outlets, said Apollo, are designed to provide customers "with an enhanced retail experience and a better feel for the brand and products on display, including passenger car, truck-bus and agriculture tires."
"The growing passenger vehicle segment of Jordan, along with the entire Middle East region, has a lot of potential for us," said Satish Sharma, president, Asia Pacific, Middle East & Africa (APMEA), Apollo Tyres Ltd.
Apollo's 13-year partnership with The Ideal for Import and Export has help enhance recognition of the brand in Jordan, according to Sharma.
"We aim to have a larger mind space with the customers in the 100,000 a month tyre market in Jordan," he said. "The Apollo Zones will help us increase visibility for the Apollo brand, and will endear us further for the consumers, as they experience our world-class products and services."
With the opening of these two Apollo Zones in Jordan, Apollo Tyres now has five branded retail outlets in the Middle East region.