IoM3 to launch Café Nano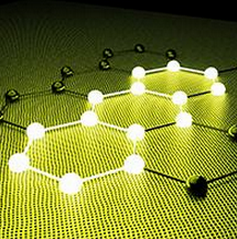 London - The Nano Committee (formerly the Nanomaterials and Nanotechnology Committee) of the Institute of Materials, Minerals and Mining has launched a series of Café Nano events, to explore the increasingly important area of nanotechnology.
The Café Nano series launched on 26 October with a presentation from Professor Andrea Ferrari, Director of the Cambridge Graphene Centre with his lecture, Graphene Future, Emerging Technology.
Following the lecture, there will be an open debate asking, "Graphene – what's all the fuss about?", designed as an open discussion for anyone with an interest in this exciting area.
Dr Martin Kemp, Nano Committee Chairman explains, "In order to see the full commercial impact of nanotechnology, we need better communication to demystify what is essentially a very complex subject, and Café Nano will give potential users, key influencers and technology developers an open opportunity to meet and discuss those questions they have always wanted to ask."
The event is free to attend, but registration is necessary.
Dr Martin Kemp, chairman IOM3 Nano Committee martin@xcience.co.uk.