Pyrolyx patents new technology in Germany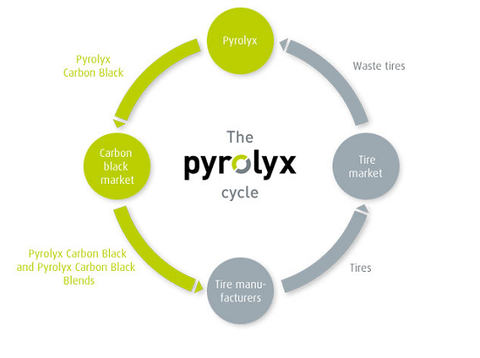 Munich, Germany – Pyrolyx AG, a manufacturer of recovered carbon black (rCB) from scrap tires, has been awarded a patent in Germany for the direct introduction of rCB into the conventional manufacturing of furnace carbon black.
The innovation relates to the addition of an optimised percentage of rCB during the carbon black production process, Pyrolyx said in a 19 Oct statement.
Tests have shown that the resulting homogeneous mixture can be directly employed to make new tires, the Munich-based company added.
In the process, Pyrolyx said the quantity of fossil-based feedstock oil used for the conventional production of carbon black can be reduced by up to 50 percent.
As a result, energy costs of the post treatment of rCB are reduced, increasing the efficiency of the rCB manufacturing process.