Top Glove set to build on record results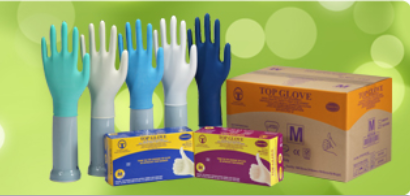 Shah Alam, Malaysia – Top Glove Corp. Bhd is planning to add new high-tech production capabilities, having achieved record fourth-quarter and full-year financial results.
For its 2015 financial year, Top Glove posted a 10.3-percent year-on-year sales increase to RM2.51 billion (520 million) – its highest ever annual sales – the Malaysian group announced 15 Oct.
Profit after tax came in at RM281.6 million, an upturn of 53.4 percent compared with the prior-year result, and exceeding the previous record high of RM250.4 million in FY2010.
For the final quarter, post-tax profit increased by 123 percent year-on-year to RM103.6 million. Fourth quarter sales reached RM709.4 million, 22.5-ercent higher than the prior-year fourth quarter and 7.3 percent above the previous quarter.
Sales volumes at Top Glove rose 8 percent, due it said to a strengthened presence in developed markets where nitrile glove sales increased by more than 27 percent versus FY2014. Meanwhile, natural rubber gloves sales "continued to rise steadily."
Top Glove linked its earnings gains to internal quality and cost-efficiency improvements, plus progress in areas of automation, R&D and re-engineering. Another plus was a "sustained turnaround" in the group's China operations.
Top Glove also benefitted from a strong US dollar and weak raw material prices – savings which were, however, shared with customers in the form of lower selling prices.
Raw material prices remained soft in FY2015 with average latex prices dropping by 17 percent to RM3.94/kg and average nitrile latex prices decreasing by 2.8 percent to USD1.05/kg compared with FY2014.
On the back of strong demand, Top Glove said it will "aggressively pursue capacity expansion, building new optimised facilities that feature faster, more efficient and technologically-advanced production lines towards better profitability."
The company added that it is on track with expansion plans for its Factory 27 in Lukut, Port Dickson – to commence production by February 2016 – and Factory 6 in Thailand (by August 2016) as well as the construction of a new facility, Factory 30 (by February 2017).
These projects will bring the number of production lines and capacity to 540 and 52.4 billion gloves per annum.
Top Glove is also "keenly pursuing" M&A opportunities in industries similar or related to its core business.