Report expects growth in Asia Pacific conveyor belting market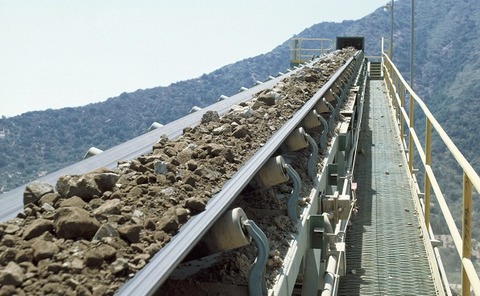 London – Asia Pacific dominates global demand for conveyor belts and the trend is anticipated to continue for a foreseeable future, according to a recent research by Future Market Insights.
The report which covers the ten years of 2015-2025 said that Asia Pacific includes India and China whose industrial investments are among foremost factors driving demand for conveyor belt in the region.
The report went on to say that North America was the second largest market for conveyor belts.
However, owing to market saturation in several end user industries in the region, the demand for conveyor belts is anticipated to exhibit a sluggish growth during the forecast period.
Demand for conveyor belts elsewhere in the world, including South America and Africa, is expected to gather pace in the near future, said the report.
The market, it noted, is fragmented and dominated by regional players and is characterised by high degree of competition.
According to the report, players compete on their pricing strategy as well as product differentiation to manufacture customised conveyor belts for varied purposes at low cost.
Some of the major manufacturers named in the report include: Bando Chemical Industries, Bridgestone, ContiTech AG, Goodyear, as well as Rubber Six and Zhejiang Double Arrow.
The findings of the research regarding growth in Asia Pacific, are somewhat at odds with recent comments made by Fenner PLC CEO Nicholas Hobson who said that the Chinese market is slowing down.
"The Chinese coal-mining industry has somewhat belatedly come to be in a similar position with the rest of the world," Hobson explained. The sector, he said, is now in a state of acute price pressure and production volumes are falling.
Hobson did, however, add that China was the "engine for a lot of what happens in the mining industry.
"An acceleration of growth in China could improve the mining conditions in many parts of the world; certainly in Australia as well as other parts of the world such as Brazil and South Africa."