Triangle eyes globalisation, R&D advances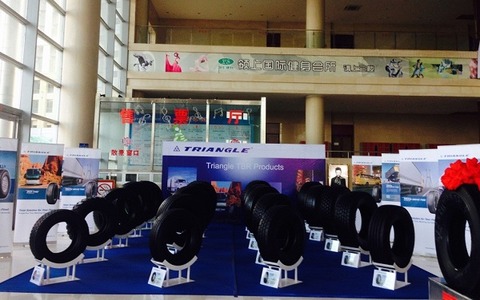 Weihai, China – Triangle Tyre is to invest further in global brand-building as well as R&D, according to company officials at a recent summit organised by the company in Weihai, Shandong Province.
The summit, which was held in September, was attended by over 400 industry experts from companies, including Caterpillar, Lanxess, Bekaert and VMI.
At the event, chairman of the Triangle Group, Ding Yuhua said the company was transforming from a local to a global outfit.
Triangle, he added, has realised product renewal, brand awareness and gone global by focusing on a range of issues such as innovation, technology, safety and the environment.
In a statement about the conference, Triangle said that over the years, it has been "improving independent R&D ability, using new material, new technique and new process [technologies] to produce safe, energy-saving, environmental-friendly, high performance tires."
To achieve the technological advances it requires, Triangle has built a national engineering laboratory for tire design and manufacturing technology, which it says is the only one in Chinese tire industry.
The tire maker went on to say that it would rely on technological innovation, lean production, quality and services, in order to deepen its cooperation with global partners and to further develop brand awareness.
While the Chinese tire industry has become the largest tire producer and consumer in the world, it is being held back by overcapacity and, weakness in areas of independent and brand development.
To improve the "overall image of 'made in China'", Triangle, therefore, called for intelligent manufacturing and other steps to improve the competitiveness of Chinese tire-manufacturing.