Pirelli gets F1 contract renewal - report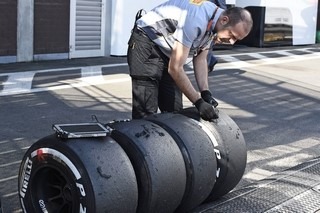 Sochi, Russia — The Federation Internationale de l'Automobile (FIA) has renewed Pirelli Tyre SpA's contract to supply Formula 1 race tires for the 2017-19 seasons, Pirelli stated in a tweet issued during the Russian Grand Prix in Sochi 11 Oct.
"Regarding the recent news," Pirelli Motorsport tweeted, "we can confirm that the commercial deal for 2017-2019 has been reached. The official procedure will follow."
Pirelli's tweet refers to comments made by Bernie Ecclestone, CEO of Formula One Group, during a television broadcast prior to the start of the Russian Grand Prix. Ecclestone confirmed the deal to Pirelli Chairman Marco Tronchetti Provera on camera as the two shook hands, according to multiple media reports.
Formula One Group controls the commercial rights to the sport, considered the "pinnacle" of motorsports.
Both Pirelli – F1's designated tire supplier since the 2011 season – and Group Michelin had submitted bids earlier this year to be the tire supplier for the 2017-19 seasons.
In a statement issued after the race, Pirelli motorsport director Paul Hembery said: "First and foremost, we're delighted to confirm that we reached a commercial agreement with Bernie Ecclestone to remain in Formula 1 for the 2017-2019 period. The process to the formal FIA official nomination will follow with its procedure."