Trelleborg: Rubber technology can help counter oil & gas decline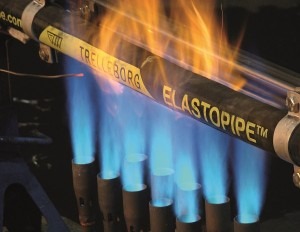 Trelleborg, Sweden – Oil & gas operators should look more to rubber technology as they seek to counter pressures being created by the current business decline, according to a senior Trelleborg official.
With the drop in crude oil prices, growth has slowed causing disruption to some projects and applying pressure to the supply chain at every level, noted a Trelleborg Next Level study of the sector.
"Obviously, the trend in rubber consumption reflects the general trends within the industry," Fredrik Meuller, president Trelleborg Offshore & Construction, said in a written statement to ERJ about the study.
However, he added that a move away from metal to rubber alternatives and "the development of innovative solutions to improve efficiency, mean that the demand for rubber solutions is growing."
The topsides area appears to be the level with the greatest areas for improvement: the report, noting for example, that only 21 percent of respondents are more likely to specify rubber for deluge systems –  compared to 67 percent who preferred to specify steel.
"This indicates that the majority are still unaware of the performance and safety benefits of engineered [rubber] compounds, that combined with natural corrosion resistance," concluded Trelleborg.