Cooper launches three new tires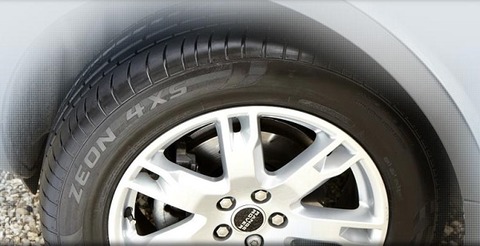 Melksham, UK – Cooper Tire Europe has launched three new tires, including SUV and off-the-road tires.
The company announced on 7 Oct that it had unveiled an all new Zeon CS8 to replace its Zeon CS6 with new tread pattern and technological features.
The new tread pattern designed with large circumferential grooves that clear water quickly and efficiently from the contact patch to reduce aquaplaning in the wet.
It also features sequenced tread blocks to reduce generated noise, whilst dimples in the tread grooves help break up the noise transmitted by the tire and road interaction to give a quieter ride.
The CS8 also features Cooper's Wear Square, a visual indicator on the tire that allows drivers to easily assess the remaining tread life. Built into the tread design, this features the outline of a square located at six points of reference around the inside and outside of the tire tread.
"As the tire wears, the Wear Square transitions among five stages, beginning with a full square on new tires and transforming into an exclamation mark when it is time to replace the tire," added the press release.
The tread pattern also features 3D sipes, with interlocking 3D points inside the sipe. The 3D sipes limit the amount of flex in the tread block which helps control the amount of heat generation in the dry and keeps the tread block stable.
Cooper Tire Europe also launched its latest high performance SUV tire, the new Zeon 4XS Sport – designed for medium and large SUV fitments.
Replacing the Cooper Zeon 4XS and XSTa, the 4XS Sport has been developed with a new asymmetric tread pattern which is designed to cope with the weight of large SUVs.
The 4XS Sport too features 3D sipes for controlling heat generation on dry.
Stating that the tire is A-rated, sales and marketing director Derek Carruthers, said: "With sales of SUVs continuing to be strong within Europe, customers have increasing needs for a versatile high performance SUV tire that delivers high levels of grip and fuel efficiency."
Finally, the company also unveiled an off-road tire offering, the Discoverer STT Pro, whichis said to deliver high traction, toughness and wear resistance for challenging off-road conditions..
The tire has an Armor-Tek construction, which adds strength to the sidewall and tread area. it also features mud release dimples and scoops that prevent build-up and improve traction in wet-ground conditions.