Omsk Carbon set to open US base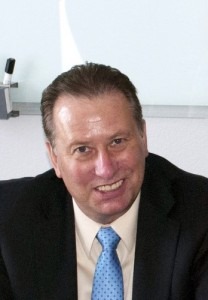 Omsk, Russia – Just over a year after setting up an officein Ontario,Canada Omsk Carbon is planning to establish a base for its customer-service and supply-chain operations in the US.
The business will organise all the services, like shipping, storing, transloading and delivery, through our facility to final customers in the US, said Mike Halinski, North American director of Omsk Carbon USA LL?.
However, Omsk Carbon has no plans to set up a manufacturing plant in North America at the moment, the company executive added.
All the material is being produced and shipped from Russia, he said, adding: "the potential of the US market is huge and our aim is to distribute up to 10 percent of our product to North America."
The intention of the operation, continued Halinski, is to "minimise supply-chain risks for Omsk Carbon customers in North America.
A sales team, which is to be set up there, will act as the main commercial contact for our customers and a liaison for operations.
"Omsk has a small share of the North American market today.  There are a lot of good suppliers here already doing a good job and we realise gaining momentum won't be easy," he said.
According to Halinski, Omsk Carbon intends to grow in the US market by getting closer to the customer, managing the supply chain and adapting its approach to customer requirements.
"What has been missing is presence [in theUS market] and dedicated support in North America," he believes "A big part of this commitment is learning to measure our performance from our customer's point of view.
"In North America, we are really getting started and there is a lot of work that needs to be done," said Halinski, inviting visitors to Omsk Carbon booth at the International Rubber Expo 13-15 October Cleveland, Ohio.
In September 2014, Omsk Carbon announced the opening of a "representative office" in Prescott, Ontario, in a bid to reform its global distribution network. The office is tasked withorganising and providing direct customer service in Canada.