Orgkhim confirms location for Malaysia plant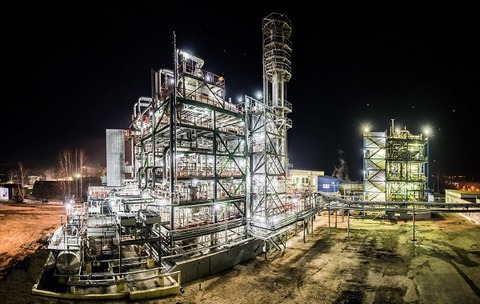 Tanjung Langsat, Malaysia – Orgkhim subsidiary – Norman Process Oils Malaysia Plant Sdn. Bhd. – has signed the land lease agreement, pinning down the location of the future plant for its Malaysian production site.
According to the Russian bio-oil producer, the lease was signed in June, for a land plot of 2.83 hectares located in the Tanjung Langsat port area.
"Orgkhim is going to build a plant for carcinogen-free (green) rubber process oils for synthetic rubber and tire industries," the company announced.
Orgkhim added that it planned to invest $50 million (€44.5 million) in the construction project which to take off in Q4, 2015.
The plant is scheduled to be commissioned in the summer of 2017.
Besides the production unit the site will also feature a terminal complex for raw-materials and end products.
The plant, said Orgkhim, will produce the entire Norman product line – TDAE, TRAE, MES and NLP – all "carcinogenically safe petroleum based oils for tires, synthetic rubbers and rubber compounds.
The plant will also produce a new grade, a special naphthenic-aromatic Norman-063, which is the company said has had a "homologation success" with its customers worldwide.