Global ZnO market to reach 1.4m tonnes in 2020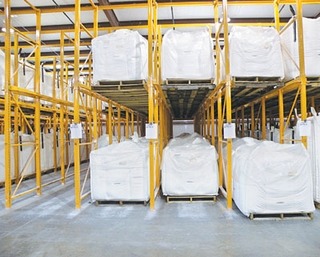 New York – Global demand for zinc oxide reached an estimated 1,377 kilotonnes in 2014, according to Reportlinker – in a release highlighting a study titled Zinc Oxide Market by Application & by Region - Global Trends and Forecasts to 2020.
Asia-Pacific, it said, was the largest market, with a 49-percent global share and is projected to register the highest CAGR between 2015 and 2020.
North America accounted for the second largest share of the ZnO market in 2014.
Demand for ZnO is expected to increase with the growing automotive sales. While the rubber application accounted for the largest market share, chemicals and agricultural applications are projected to register higher growth over the next five years.
The main operators in the ZnO sector are listed as including: US Zinc, Horsehead Corp., Umicore SA, GH Chemicals Ltd, Weifang Longda Zinc Industry Co. Ltd, Seyang Zinc Technology Co. Ltd and Hakusuitech Co. Ltd.