F1 teams 'want switch to Michelin tires'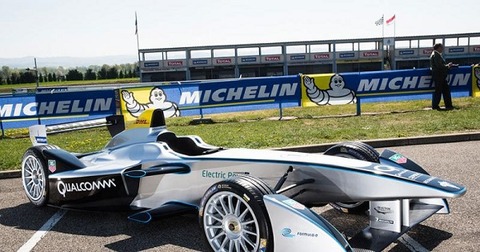 London – Several leading Formula 1 teams want Michelin to be appointed as the sport's next tire supplier, according to a BBC report.
F1 boss Bernie Ecclestone, it said, is being urged to switch away from Pirelli due to concerns raised after a series of recent on-track problems.
Pirelli, which has been the sole supplier of F1 tires since 2011, is bidding against Michelin for the new 2017-19 contract.
According to the BBC report, governing body FIA (Fédération Internationale de l'Automobile) has approved both bids on technical and sporting grounds, leaving the decision to Ecclestone.
The FIA is, meanwhile continuing to investigate high-speed failures of Pirelli tires at last month's Belgian Grand Prix.
The BBC did not identify the teams that were against reappointing the Italian tire maker.
On 23 Aug, Ferrari's Sebastian Vettel was robbed of the third place at the Belgian Grand Prix due to a tire blow-out with two laps to go. The incident put Pirelli under pressure as Mercedes driver Nico Rosberg also had a rear tire blowout in the second practice session on 21 Aug.
Mercedes also expressed its disappointment with its tires during the Singapore Grand Prix on 20 Sept, in the wake of its surprise performance slump at the race.
In response to both incidents, Pirelli has denied any failings on its part, insisting that its tires are up to the necessary standards.
Meanwhile, Michelin's bid might have been given a boost by its success in the FIA tender process to supply tires and related services for the FIA Formula E Championship. The French firm will now continue to be the championship's exclusive supplier until the end of the 2018/2019 season.
Michelin has served as a technical partner to Formula E since FIA's initial selection process for the championship in 2013. The criteria, it said, included expertise in the design and manufacture of energy-efficient, high-performance tires.
The tire designed for Formula E - the Michelin Pilot Sport EV - is designed to permit the rapid carry-over of new technologies to Michelin road tires. Its patterned tread is said to ensure competitive performance in dry and wet conditions alike, while drivers only need a single set to cover race-day practice and the race itself.