Covestro flotation hit by market jitters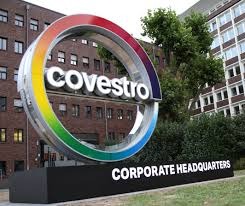 Leverkusen, Germany – Bayer said this morning that it expected Covestro to be able to raise around €1.5bn instead of €2.5bn initially planned when it becomes a publicly traded share because of stock market uncertainty.
Bayer will donate an extra €1bn to Covestro to maintain the debt on Covestro's balance sheet at launch at €4bn, including pension liabilities, Bayer said.
Since the start of the process to determine the price of shares ahead of the launch on the Frankfurt and Luxembourg stock markets the global financial positon has deteriorated, Bayer said.
The company said the share price range had been reduced from €26.5-€35.5/share to between €21.5 and €24.5/share because of uncertainties over the Federal Reserve's interest rate policies, and future economic growth in China.
Bayer said the initial listing is being postponed to 6 October 2015 from 2 October 2015. Shares will trade under the ticker symbol 1COV.