ChemChina buys 45m Pirelli shares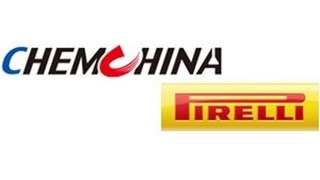 Milan, Italy – China National Chemical Corp. (ChemChina), through Marco Polo Industrial Holding SpA., has struck two deals to buy more than 45 million Pirelli shares.
In a note to Consob (Commissione Nazionale per le Societa e la Borsa), ChemChina said the deals were being bought from "certain investment funds managed by Paulson", at the rate of €15 per share.
The deals, which are set to close on 6 Oct, cover 45,143,033 of ordinary shares and 190,307 of savings shares.
On 9 Sept, Italian stock exchange authority Consob approved ChemChina's tender offers for Pirelli & C. SpA, setting the stage for the Chinese company to proceed with its declared takeover of the Italian tire maker.
ChemChina's offer of €15 per share is being carried out by Marco Polo Industrial Holding SpA, a company indirectly controlled by ChemChina's China National Tire & Rubber Co. Ltd.
The offer opened 9 Sept. and runs through the end of trading on 13 Oct, "barring extensions of the voluntary bid."